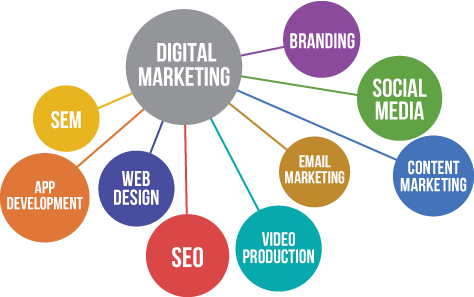 Digital Marketing
Whether your stakeholders are customers, employees, donors, or constituents, they all have access to information at any time and at any place. If you want their attention and support, you have to deliver personalized messages (offers, promotions, etc...) tailored to their needs. You have to manage these relationsiops across all channels and interactions and extract data to make decisions that are faster and effective.
K.L. Scott & Associates assists clients in the creation of a message strategy and assists them with communications delivery across all digital channels and platforms such as websites, e-mail, mobile apps, and social networks.
Marketing Analytics
How can you determine whether your marketing dollars are providing the expected return on your investment? Having a 'gut feeling' is not an answer. You need to make informed decisions based on reliable, relevant, and powerful analytics. Our team will plan and manage your marketing programs more efficiently and effectively by streamlining your efforts and getting more value out of your digital assets. We will link your marketing efforts to real costs and/or revenue.
Our services include:
Mobile application and content development
Omnichannel Strategy
Marketing Analytics
Message Strategy
Multichannel Marketing