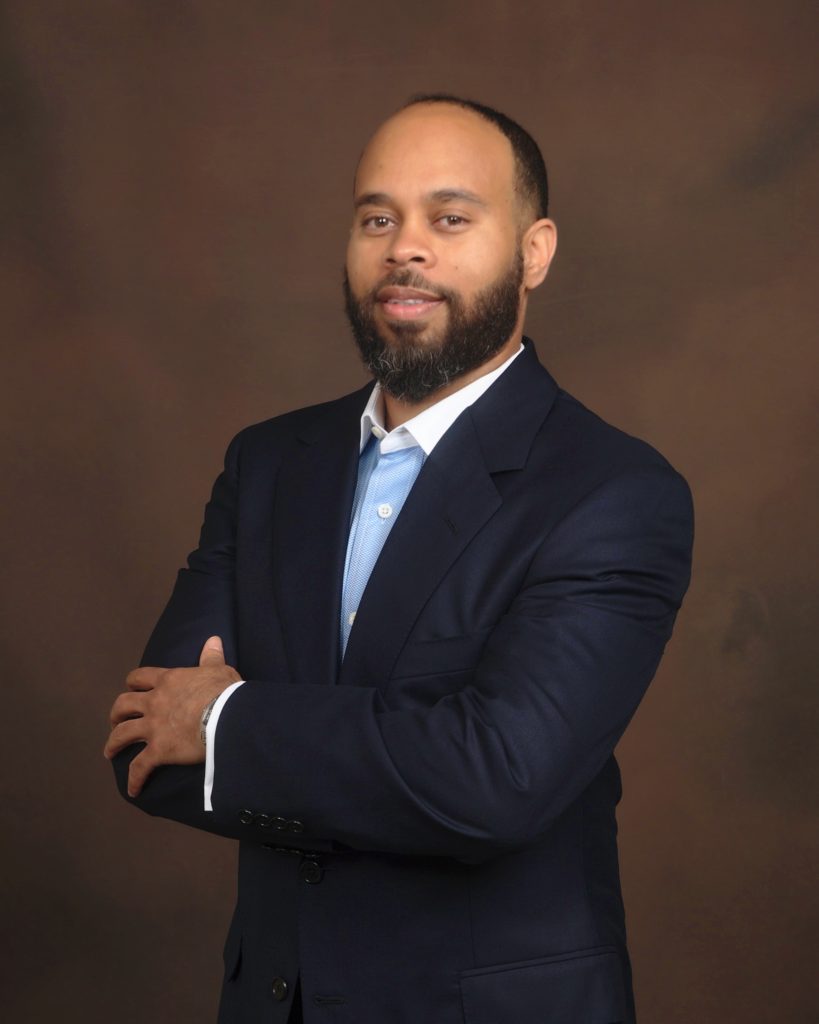 President & Managing Partner
Tony Tolliver is the President and Managing Partner of K. L. Scott & Associates. He has over 20 years of program and project management experience involving scheduling, cost, and personnel management for IT and Telecommunications related projects within the federal government and commercial industries.
Mr. Tolliver also has over 20 years of technical experience in strategic planning and analysis, process improvement, system architecture design, systems management, and networking. Mr. Tolliver maintained a security clearance for 17 years during all his federal government engagements.
Mr. Tolliver has a Bachelor of Science in Mathematics from Rust College and a Master of Science Degree in Industrial and Systems Engineering from the University of Florida.
---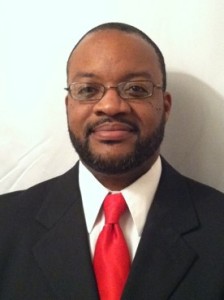 Chief Operating Officer & Managing Partner
Adrian Atkinson is a Managing Partner and Chief Operating Officer of K.L. Scott & Associates LLC. Adrian leads the company strategy team to build and develop strategic partnerships, assist clients with building capacity, business growth strategies and strategic plan execution. Adrian has over 24 years of experience in the public sector in which he has been an advisor to executive management teams, provided leadership and professional development training, mentoring, strategic planning, business process improvement, civil design review and civil infrastructure inspection.
Mr. Atkinson has a Bachelor of Business Administration in Public Administration from Liberty University.
---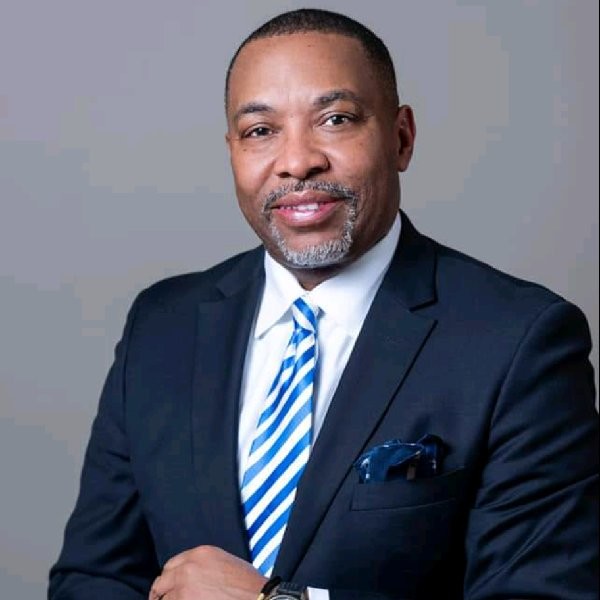 Executive Vice President & Executive Partner
Jon Reid is the Executive Vice President and Executive Partner with KLS&A and is responsible for all professional service programs for KLS&A. Mr. Reid is a seasoned professional transformational leader with over 33 years of experience with strong accounting, business process, IT and financial acumen. He has a successful track record of leading teams in the development and deployment of mission critical, high quality business solutions. Mr. Reid has administered pro forma audits and IT & financial analyses for $100+ million projects including feasibility studies, marketing services, IT assessments, and loan issues, and oversaw activities performed by third-party vendors, consultants, and law firms, while building cross-functional global teams, designing processes utilizing six sigma techniques, and delivering results supported with concrete financial metrics on budget and on time. He has excellent communication skills both oral and written with senior executives, end users, team members and other stakeholders. Mr. Reid has extensive experience providing business and process strategy, and implementation services for all aspects of regulatory compliance, ecommerce on a global scale, ROI analysis and ERP (SAP, PeopleSoft, Oracle) applications. Specialties: Accounting, IT Organization Transformation and Change Management, Procurement and Acquisition Strategy, SOX, Compliance, Audit, Project Management, Team Leadership, Global Leadership, Business/IT Strategy Development and Implementation, Finance and Budgeting and Cash Management. Mr. Reid completed a highly successful career with General Electric Corporation, GE Capital and Control Solutions as he served as Chief Financial Officer for several business units.
Mr. Reid has a Bachelor of Arts in Accounting and Finance from Heidelberg College and a Master of Business Administration in Finance from Xavier University. He is a certified internal auditor (CIA) and Project Management Professional by the Project Management Institute.
---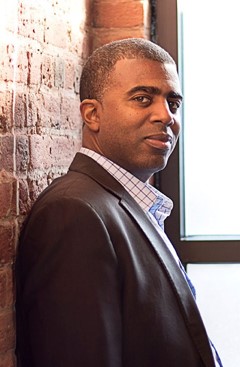 Principal Consultant
Donta' Bell is a Principal Consultant with K.L. Scott & Associates. He has over 20 years of corporate experience where he has mainly focused on technology development in digital media, marketing and analytics. Innovation and thinking outside of the box is Mr. Bell's primary asset. He understands the digital process to create value for clients which includes defining client goals and objectives, reviewing market characteristics and trends, understanding digital analytics data, conducting content, competitor and stakeholder audits, and following influencers in the market. Mr. Bell's primary practice areas include Digital Marketing, Social Media, Marketing Analytics, Training and Development, Education.
Mr. Bell holds a technical patent for ApplyRapid™, a report builder platform for non-technical information requesters (e.g., college admissions departments, financial aid departments, loan departments) to request information from information providers (e.g., students, parents) who hold password protected vaults enabling the information provider to determine when and how information within their vault is shared with the information requester.
He has managed consulting engagements for New York Stock Exchange (NYSE), Hoffmann La-Roche, Johnson & Johnson, Bristol Myers Squibb, Munich Re, Prudential, Marsh & McLennan, AT&T, NJ Department of Banking and Insurance, NJ Transit and the NJ State Office of Management. His responsibilities have included business acquisition, project management, system administration, and web development.
Mr. Bell received his BA in Economics from Rutgers College and his MBA in Finance from Wagner College, and has taught computer and business management courses as an adjunct professor at New York University (NYU), Wagner College, and Middlesex County College. Mr. Bell has taught the Microsoft Certified Systems Engineer (MCSE) and the Lotus Certified Professional (CLP) curriculums at respected technology training institutions.
---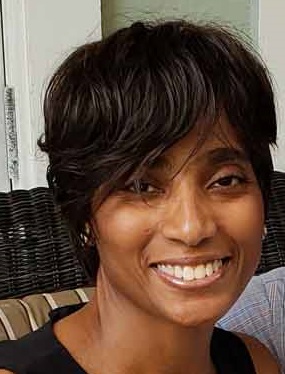 Principal Consultant
Dr. Tamara Atkinson is a public health social worker with over 17 years of experience in the implementation of evidence-based practice models in behavioral health, tobacco cessation, and perinatal treatment. She specializes in program sustainability through the use of implementation science, effective organizational change management strategies, and quality improvement initiatives. She teaches undergraduate courses in research methodology, global health, and quality improvement. Dr. Atkinson also teaches courses in healthcare policy, strategy implementation, and quality and patient safety in the MBA-Healthcare Management program.
Dr. Tamara Atkinson is an Assistant Professor in the Department of Healthcare Management in the Tillman School of Business and currently serves as Chair for the Department of Healthcare Management and the Department of Human Resources Management.
Dr. Atkinson received her undergraduate degree in Social Work (BSW) with a Certificate in Public Administration and Policy from the University of Maryland, Baltimore County; her Master's degree in Social Work (MSW) from the University of North Carolina, Chapel Hill; and her Doctorate degree from the Medical University of South Carolina (MUSC), where she specialized in Interprofessional Practice and Education (IPE) and Healthcare Leadership.
Publications
Barbarin, O., McCandis, T., Coleman, C., & Atkinson, T. (2004). Ethnicity and Culture. In Allen Meares, P. & Fraser, M (Eds.) Intervention with Children and Adolescents: An Interdisciplinary Perspective. New York: Allyn and Bacon.
Atkinson, T., & Imai, S. (2020). Infant Mortality: Access and Barriers to Quality Perinatal Care in North Carolina. [Commentary]. North Carolina Journal of Medicine (Manuscript in Preparation).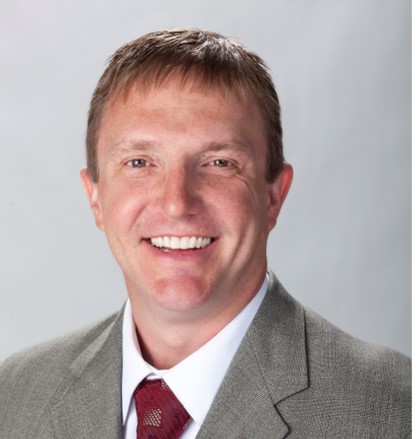 ---
Senior Manager
Wes Graham has 20 years of experience driving process excellence in retail, federal government, transportation, and manufacturing. He has led continuous process improvement initiatives involving Lean Six Sigma project management, and the coordinating and facilitation of training and coaching of process excellence methodologies across a diverse range of industries, resulting in millions in cost savings and revenue recovery. Wes' Operational Excellence Research work has led to publications in technical journals (Transportation Law Journal, IIE Solutions) and he has led and/or participated in authoring Operational Excellence training manuals for multiple fortune 500 companies.
Wes began his consulting career with Accenture and has served as an internal process improvement lead with The Home Depot, Ryder, and MeadWestvaco. Recently as a consultant Wes has led Operational Excellence efforts across a wide variety of clients and industries.
Wes holds multiple degrees (MS-Mathematics and MS-Industrial Engineering) from Mississippi State University and is a Certified Lean Six Sigma Master Black Belt. He also has served as lead instructor of Engineering Economics at MSU.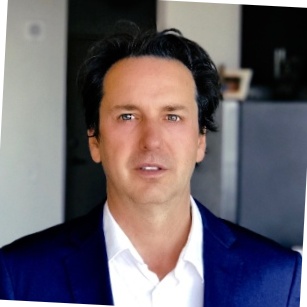 ---
Senior Manager
Steve Tucker is a marketing, product, and sales innovator in software and technology with 25-years of experience helping global brands accelerate top-line revenues, drive bottom-line profits, develop new products, generate new revenue streams, and create raving fans. He has tenure working at Apple, ATARI, AT&T, The Steadman Clinic plus numerous startups and startup divisions worldwide where he has delivered hundreds of millions in revenues for brands through innovative marketing, branding, sales, and product strategies.
Mr. Tucker's an industry expert in developing product and sales channel marketing delivering hundreds of millions in revenues for brands through innovative marketing, branding, PR & communications strategies, creative copywriting, branded content, earned media, influencer marketing, events, demos, solution selling, and business development strategies. He is experienced in pre- and post-sales operations, designing and developing secure business applications, and implementing product management strategies.
Mr. Tucker has in-depth analytical abilities, sound business judgment, a unique blend of business acumen and technical proficiency. He is a voracious consumer of information on digital and emerging technologies, with exceptional team-building skills, an energetic, positive leadership style, and a passion for extraordinary customer service. Tucker's a full stack software engineer experienced in designing and building robust and secure mobile and web apps, cloud solutions, tech strategies, and growing software brands.
Steve is passionate about continued learning and education. He's a public speaker on The University of Pennsylvania's Wharton Business Radio – SiriusXM and a speaker at the American Marketing Association. Tucker's education and professional certifications include.
• Harvard University, Cybersecurity: Managing Risk in the Information Age Certificate.
• Georgia Institute of Technology, Full Stack Software Development Certificate.
• UNC-Charlotte, MBA, Cum Laude (graduate research and teaching assistant).
• Clemson University, Bachelor of Science in Industrial Management.
---

Human Resources Staffing Coordinator
Tina Lillard is the Human Resources Staffing Coordinator where she is supervises KLS&A's personnel needs. Ms. Lillard is responsible for the development and implementation of staffing solutions where she is tasked with talent recruiting, hiring, training, and onboarding of new staff members.
Ms. Lillard holds a Bachelor of Science degree in Chemical Engineering from the University of Illinois at Champaign-Urbana, a Master of Education degree from the University of Illinois Springfield, and a Master of Business Administration from Walden University.