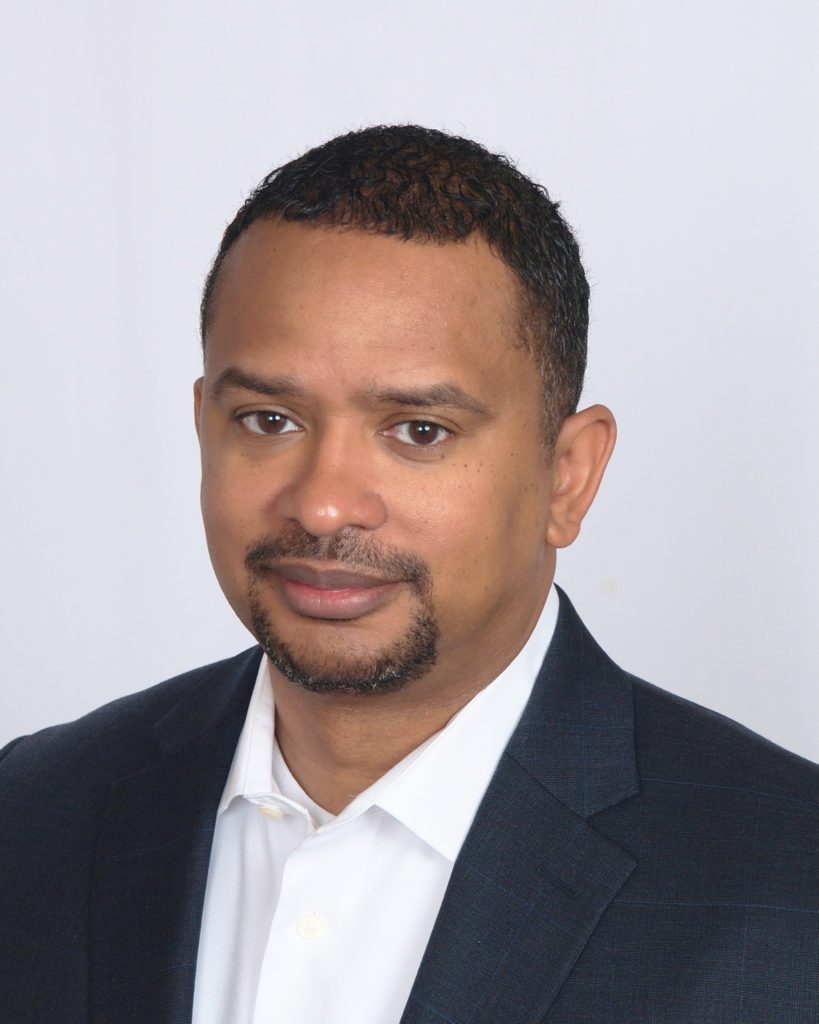 Chief Executive Officer & Managing Partner
Keith Scott is the founder and Chief Executive Officer of K.L. Scott & Associates, LLC. He is an accomplished IT and management consulting services leader with over 29 years of consulting experience supporting local, state, and federal government agencies. He is a proven results-oriented leader and has an excellent track record of optimizing client performance through strategic planning, organizational transformational services, operational process improvements, and information technology strategy. Mr. Scott has a long history of leading large-scale, time sensitive, highly visible, and complex solutions to make clients successful with over 50 government clients served.
Mr. Scott has a Bachelor of Science degree in computer science from North Carolina A&T State University, a Master of Business Administration in Organizational Strategy from Mercer University and is a Certified Project Management Professional (PMP) by the Project Management Institute, and has a Certification in Business Analytics from the University of California Berkeley Haas School of Business.
---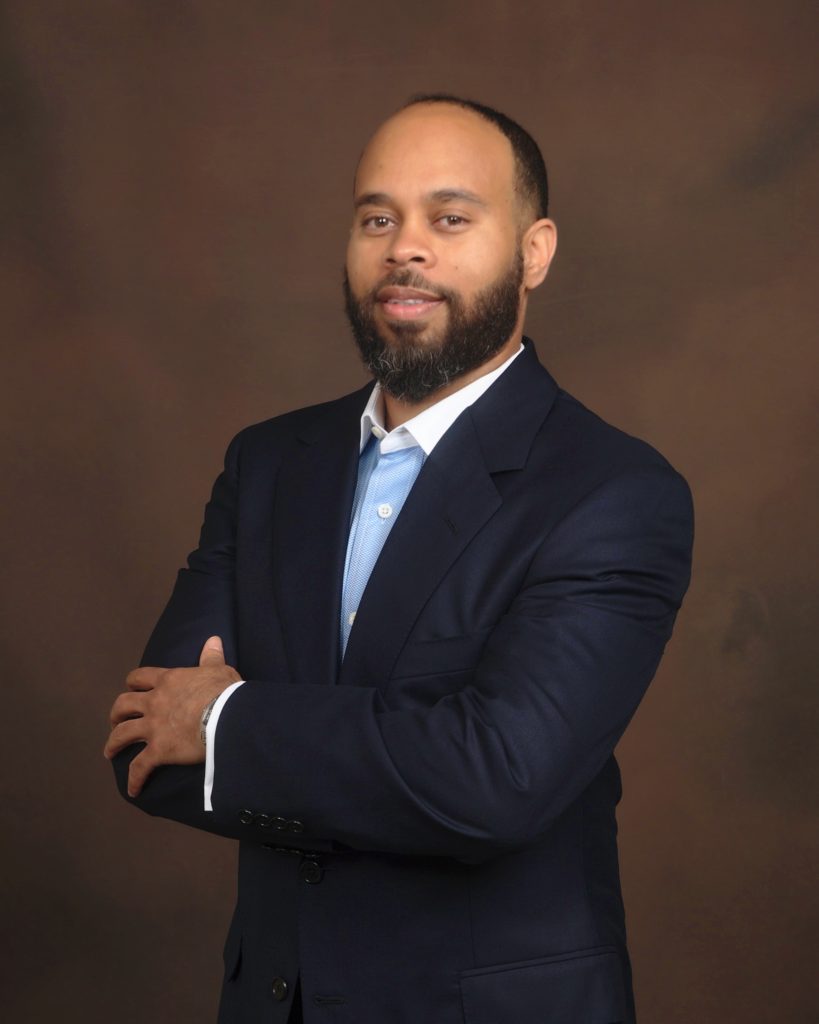 President & Managing Partner
Tony Tolliver is the President of K. L. Scott & Associates, LLC. He has over 20 years of program and project management experience involving scheduling, cost, and personnel management for IT and Telecommunications related projects within the federal government and commercial industries.
Mr. Tolliver also has over 20 years of technical experience in strategic planning and analysis, process improvement, system architecture design, systems management, and networking. Mr. Tolliver maintained a security clearance for 17 years during all his federal government engagements.
Mr. Tolliver has a Bachelor of Science in Mathematics from Rust College and a Master of Science Degree in Industrial and Systems Engineering from the University of Florida.
---
Chief Operating Officer & Managing Partner
Adrian Atkinson is the Chief Operating Officer of K.L. Scott & Associates, LLC. Adrian oversees business operations, company policies and compliance, and human resources. He also leads the company strategy team to build and develop strategic partnerships, assist clients with building capacity, business growth strategies and strategic plan execution. Adrian has over 24 years of experience in the public sector in which he has been an advisor to executive management teams, provided leadership and professional development training, mentoring, strategic planning, business process improvement, civil design review and civil infrastructure inspection.
Mr. Atkinson has a Bachelor of Business Administration in Public Administration from Liberty University. In addition, Mr. Atkinson is a Certified Diversity Executive (CDE).
---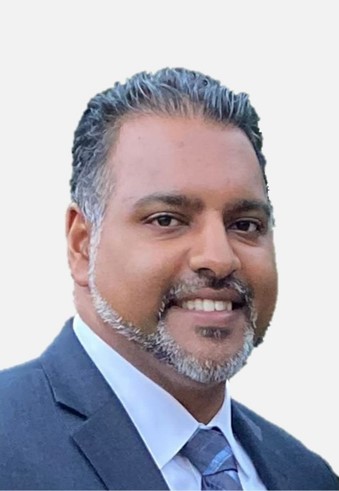 Managing Vice President & Executive Advisor – Digital Transformation
Nitin Mistry is a Managing Vice President & Executive Advisor leading our Digital Transformation practice. He has over 20+ years of technology and strategic consulting experience primarily engaged with large global organizations and government agencies supporting Digital Transformation, Technology Modernization and Enablement of Innovative capabilities. Mr. Mistry has driven a wide array of business and technology related initiatives around strategic planning and roadmap development, business case development and cost optimization, innovation prioritization and implementation, organizational change management, vendor sourcing and negotiations, governance, change management, service and operations management.
Mr. Mistry has a Bachelor of Science degree in Electrical Engineering from the University at Buffalo, an Executive Masters of Business Administration degree in Business Management & Systems from Fordham University, is a Certified Project Management Professional (PMP) by the Project Management Institute, a Certified Scrum Master (CSM) by Scrum Alliance, and is Six Sigma Green Belt IS/IT trained from Villanova University.
---

Chief Financial Officer
Glen Farr is the Chief Financial Officer for KLS&A. Mr. Farr is a graduate of Oxford College of Emory University AA, Mercer University BS. A former Licensed Securities Broker, series 63 and series 62, Community Banker, General Manager, CFO, CEO and Turnaround Management Consultant. During his 30-year business career, Mr. Far has successfully managed the financial health of several organizations, positioning them for acquisition, and broking the sale of multi-million-dollar businesses. Mr. Far manages the financial health of KLS&A to ensure its fiscal stability and projected growth.
---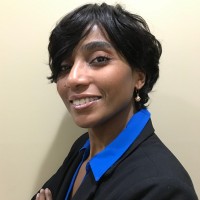 Senior Principal Consultant, Social Equity Advisory Services
Dr. Tamara Atkinson is a public health social worker with over 17 years of experience in the implementation of evidence-based practice models in behavioral health, tobacco cessation, and perinatal treatment. She specializes in program sustainability through the use of implementation science, effective organizational change management strategies, and quality improvement initiatives. She teaches undergraduate courses in research methodology, global health, and quality improvement. Dr. Atkinson also teaches courses in healthcare policy, strategy implementation, and quality and patient safety in the MBA-Healthcare Management program.
Dr. Tamara Atkinson is an Assistant Professor in the Department of Healthcare Management in the Tillman School of Business and currently serves as Chair for the Department of Healthcare Management and the Department of Human Resources Management.
Dr. Atkinson received her undergraduate degree in Social Work (BSW) with a Certificate in Public Administration and Policy from the University of Maryland, Baltimore County; her Master's degree in Social Work (MSW) from the University of North Carolina, Chapel Hill; and her Doctorate degree from the Medical University of South Carolina (MUSC), where she specialized in Interprofessional Practice and Education (IPE) and Healthcare Leadership.
Publications
Barbarin, O., McCandis, T., Coleman, C., & Atkinson, T. (2004). Ethnicity and Culture. In Allen Meares, P. & Fraser, M (Eds.) Intervention with Children and Adolescents: An Interdisciplinary Perspective. New York: Allyn and Bacon.
Atkinson, T., & Imai, S. (2020). Infant Mortality: Access and Barriers to Quality Perinatal Care in North Carolina. [Commentary]. North Carolina Journal of Medicine (Manuscript in Preparation).
---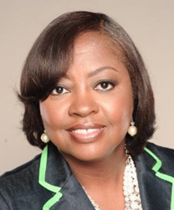 Executive Partner, Social Equity Advisory Services - Workforce
Tonia Morris is an Executive Partner with K.L. Scott & Associates, LLC. Tonia is servicing and is responsible for providing equity, diversity and inclusion subject matter expertise. Ms. Morris specializes in ED&I training and strategic planning services. Ms. Morris has spent 25+years in the human resources profession in a leadership capacity where she delivered comprehensive HR solutions. She has facilitated hundreds of human resources topics to organizations, agencies around culture transformation, generational inclusion, leadership to name a few. Ms. Morris has worked with fortune 100 companies, local state, county and federal government agencies on HR related projects. Ms. Morris is the 2019 recipient of the Stevie's Award – "Maverick of the Year" for Diversity Impact. She is a professional speaker with the National Speaker Association.
Ms. Morris is a certified Executive Coach, Mindset Coach, Visual Presenter, and Diversity Professional. She has a Bachelor of Administration from the University of South Florida.
---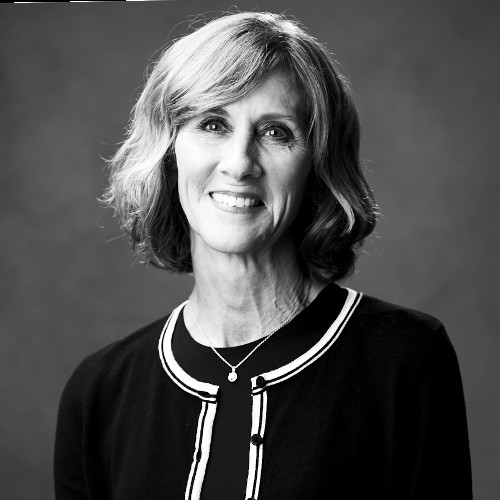 Senior Principal Consultant, Education Industry
Dr. Vicki Denmark is a senior principal consultant with 40 years as an educator with a myriad of extensive leadership, solution development, and program management experiences with K-12 and higher education institutions. She most recently served as the Chief Architect of the Learning Lab at Cognia™, and before her role at Cognia, she was a senior executive leader in a large, urban school district.
Dr. Denmark has a Ph.D. in Educational Policy Studies from Georgia State University, Ed.S, Educational Leadership from Georgia Southern University, M.Ed. Elementary Education from Georgia Southern University, and B.S. in Elementary Education from Armstrong Atlanta University.
Selected Publications
Andrews, P. G., Debray-Pelot, E., & Denmark, V. (2009). Middle grades education: Finding success in the middle. In E. A. Houck (Ed.), Georgia education policy papers: A collection of policy papers for the 2009 legislative session (pp. 24-37, 117-119). Athens, GA: Education Policy & Evaluation Center, University of Georgia.
Opfer, D. & Denmark, V. (2001). Sorting out a sense of place: School and school board relationships in the midst of school-based decision making. Peabody Journal of Education, 76 (3), 101-118.
---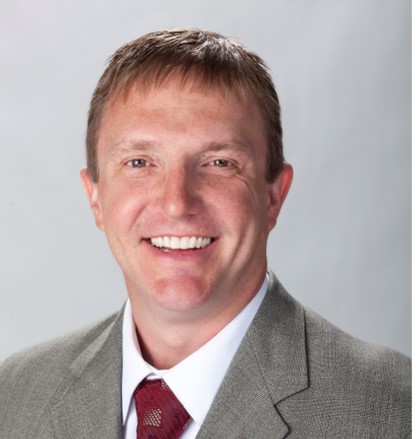 Senior Manager, Digital Transformation
Wes Graham has 20 years of experience driving process excellence in retail, federal government, transportation, and manufacturing. He has led continuous process improvement initiatives involving Lean Six Sigma project management, and the coordinating and facilitation of training and coaching of process excellence methodologies across a diverse range of industries, resulting in millions in cost savings and revenue recovery. Wes' Operational Excellence Research work has led to publications in technical journals (Transportation Law Journal, IIE Solutions) and he has led and/or participated in authoring Operational Excellence training manuals for multiple fortune 500 companies.
Wes began his consulting career with Accenture and has served as an internal process improvement lead with The Home Depot, Ryder, and MeadWestvaco. Recently as a consultant Wes has led Operational Excellence efforts across a wide variety of clients and industries.
Wes holds multiple degrees (MS-Mathematics and MS-Industrial Engineering) from Mississippi State University and is a Certified Lean Six Sigma Master Black Belt. He also has served as lead instructor of Engineering Economics at MSU.
---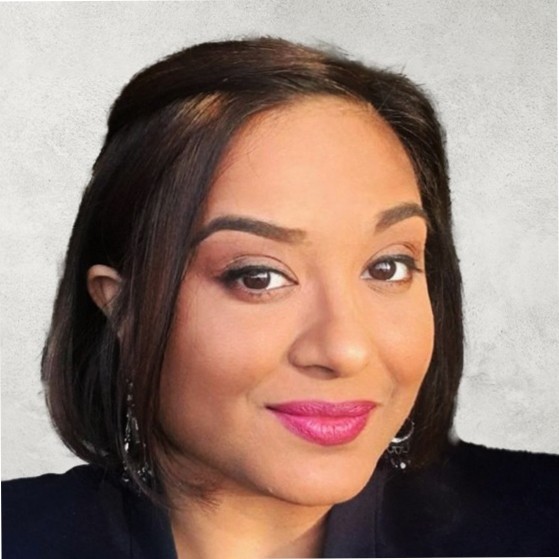 Manager, Education Industry
Dr. Miranda Bissoo is a Manager with K.L. Scott & Associates, LLC. Dr. Bissoo has a wide range of experiences and in-depth knowledge related to teaching and learning, education policy, strategic planning, research analytics, program evaluation, and product (solution) ideating and development processes. Dr. Bissoo has an Educational Doctorate in Educational Leadership, Policy and Law from Alabama State University, a Master of Education in Instructional Leadership from Alabama State University, Master of Education in Elementary Education from Auburn University at Montgomery, and a Bachelor of Science in Elementary Education from Faulkner University.
---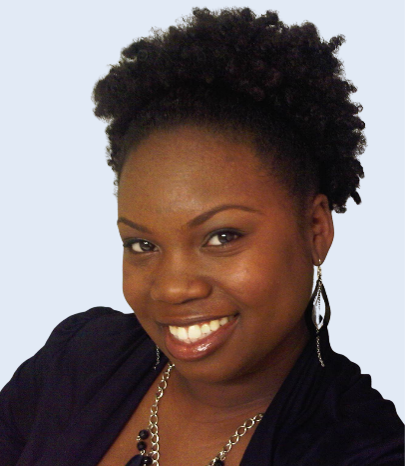 Senior Consultant, Social Equity Advisory Services
Monique Inge is a Consultant with K.L. Scott & Associates, LLC. Ms. Inge is a solutions-driven professional with more than 15 years' experience managing projects, administrative office operations and communications approaches. She is highly skilled in building rapport with clients and teams; about to efficiently and quickly "get-up-to-speed". Ms. Inge provides equity analysis for DE&I clients such as CDC, Frederick County, Town of Matthews, and City of Boise to identify inequity in workforce culture, compensation, training, staff recruitment, hiring and employee retention. Ms. Inge has a Bachelor of Arts in English, Professional, Technical, Business and Scientific Writing and a Master of Arts in Business and Corporate Communications.
---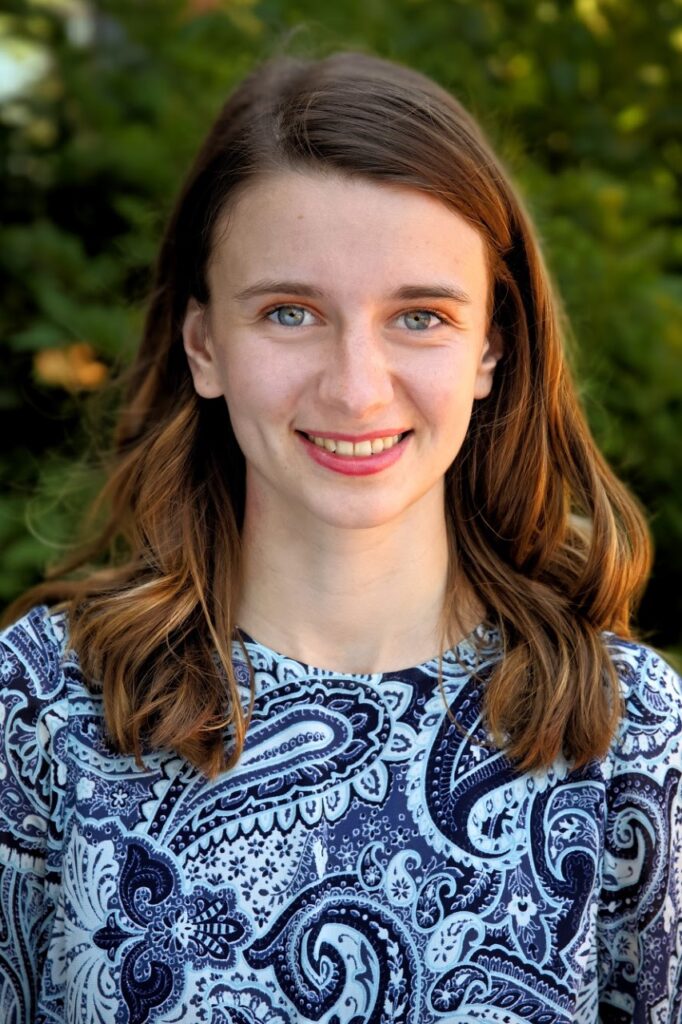 Senior Consultant, Social Equity Advisory Services
Katie Elmer is a Senior Consultant with K.L. Scott & Associates, LLC. Katie earned her Bachelor of Arts in Spanish from the University of Connecticut and her Master of Arts in Higher Education Administration from Bowling Green State University. Her professional experience includes public and private institutions of higher education, community mental health, and non-profit healthcare. Trained as an educator, Katie is well versed in DEIA training, curriculum development, educational assessment, facilitation, corporate training, and learning management systems. Katie has presented her work at both regional and national conferences, especially regarding LGBTQ and disability topics.
---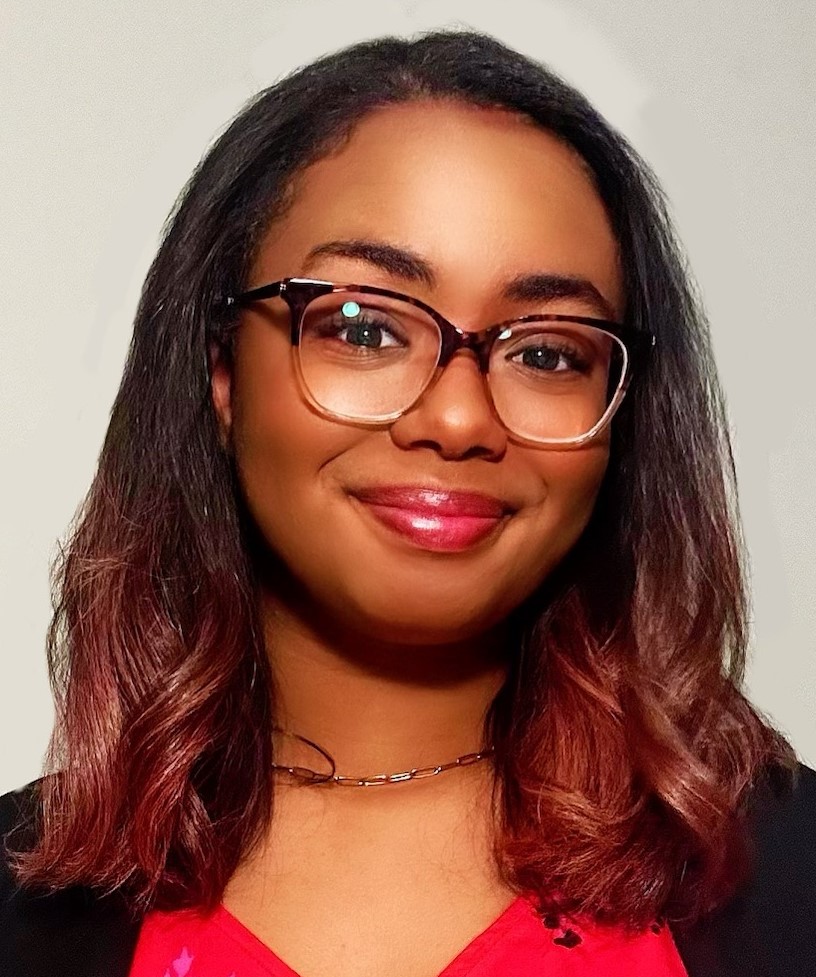 Junior Associate Consultant, Social Equity Advisory Services
Gabrielle Scott is a Junior Associate Consultant with K.L. Scott & Associates, LLC. As a Junior Associate, Ms. Scott supports the Social Equity Advisory Services practice. Ms. Scott supports practice leaders with research activities and analysis that identify inequities in public policy that impact underserved and marginalized communities. Ms. Scott has dual Bachelor of Arts degrees in Theatre and Women's, Gender, and Sexuality Studies from Georgia Southern University. Her degree in Women's, Gender, and Sexuality Studies (WGSS) is an interdisciplinary program that provides a detailed study into all genders, systems of power and oppression in race, class, sexuality, nationality, and their intersection. Her course topics include but are not limited to – Cultural Anthropology, Diversity in Human Development, Masculinities, Sociology of Gender and Sexuality, Perspectives in Feminist Theory, Cultural Geography, Employment Law and Compliance, and Human Rights in International Relations.